10x British Champion – Commonwealth Medalist  & Record Holder
European Medalist  – Olympic Semi Finalist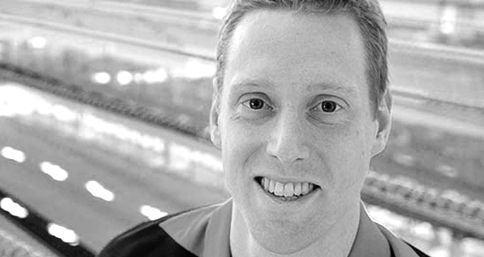 Meet Olympian Joe Roebuck
My swimming career began as most other peoples with 'learn to swim' classes where I was taken by my parents to become safe in the water. I loved being in the water from the start and it was recommended that I join my local club, Rotherham Metro, as I showed some natural talent & passion for swimming. I progressed through the club levels until I was 18 when I went to further my education & swimming at Loughborough University.
After 3 years I made my international senior debue at the Long course (50m) European Championships in Hungary 2006 where I competed in the 200 & 400m Individual Medley, as well as the 200m Butterfly. These would become the events that I would excel in as I continued to represent Great Britain at the elite senior level. Amassing a total of 21 National medals as well as been 10 time British Champion from 2005 to 2014.
During my long career I was also became a European Medalist (2010 & 2011) and a Double Commonwealth Silver Medalist (2010). All of which are achievements that I am proud of. I also qualified and competed at 3 World Championships (2008,2009, 2011). I am still currently the British Record holder for Short Course 200 Butterfly (1.51.27) & the 400 Individual Medley short course Commonwealth Record holder (4.01.63). In 2012  I became the only British swimmer to qualify three individual events for the London Olympics after winning two events at the Olympic Trials.This was a huge achievement and highlight of my career, and it was here that I was to compete on the largest sporting platform in front of 17, 000 fans and millions untold on live television.
2005 – World University Games Izmir, Turkey.
2006 – European Long Course. Budapest, Hungary. 200 Butterfly Semi Final.
2007 – World University Games. Bangkok, Thailand.
2008 – American Nationals. Minnesota. 4th, 200Fly. 4th 200 IM. 4th 400IM
European Short Course Rijeka, Croatia. 200 Fly 7th. 200 IM 9th. 400 IM 5th.
2009 – World LC Championships Rome, Italy. Semi Final 200 IM
Leeds International Meet. Commonwealth Record 400 IM
World Cup. Stockholm, Sweden. Gold 400 IM
European SC. British Record 200 Butterfly. Commonwealth Record 400 IM
2010 – European LC. Budapest, Hungary. Bronze 200 IM
Commonwealth Games Delhi, India. 200 Fly 5th. Silver 200 IM. Silver 400 IM
2011 – World LC Championships. Shanghai, China. 200 Butterfly. 200 IM 400 IM
2011 – British Club Record Holder 4 x 100 Medley Relay
2012 – Olympic Games. London, England. 200 Fly. 200 IM Semi Final. 400 IM Only British swimmer to qualify for 3 individual events.
2014 – Commonwealth Games. Glasgow, Scotland.100 Fly. 200 Fly. 200 IM
BSc (Hons) Sport & Exercise Science
Level 2 Swimming Teacher
DBS (formally CRB) checked
Sports For Schools Athlete
Performance Athlete Mentor at Loughborough University
Commonwealth Medalist – European Relay Champion 2010
World and Olympic Finalist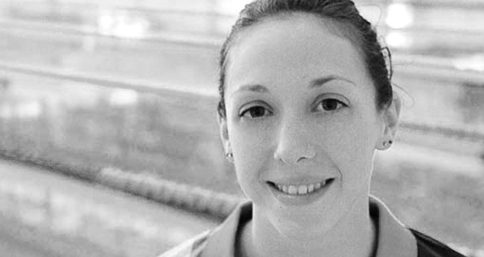 Meet Olympian Amy Smith
Compared to most, my swimming career started fairly late on. Before the age of 8 I was still scared of water. My Mum and Dad decided that it was time to get me involved with swimming lessons purely for safety reasons, but from there I never looked back! I loved spending time in the water! After learning the basics I was told that I was a natural, and progressed fairly quickly through the club levels at Wyre Forest Swimming Club. I enjoyed taking part in any sport, but swimming was always the one that I loved the most.
I stayed with Wyre Forest Swimming Club until I left for Loughborough University in 2005. That December I qualified for my first International meet at the age of 18, the 2006 Melbourne Commonwealth Games where I swam for England. My first international medal also came at this meet, we won silver in the Women's 4x100m freestyle relay. The qualification and the medal were totally out of the blue, but I had such an experience that it spurred me on to qualify for further British teams and to better myself.
Between then and 2008, I competed at the European long course championships and worked to make the Beijing Olympics, but unfortunately did not. I took this as a hard hit, but motivated myself to get back into training and be fully focused. Since 2008 I have competed and medalled in various European Championships, World Championships, another 2 Commonwealth Games, and the event that captures everyone's attention once every 4 years… the Olympic Games in London. This was a massive highlight of my career. I felt proud to finish 5th in the Women's 4x100m Freestyle relay, and 9th by a tiny 0.16 of a second in the 50m Freestyle, although the small margin was very frustrating. But that's sport! And I love it! It's a great thing to be a part of and I would love to share some of my experiences with you through Swim Swift Elite.
Commonwealth Silver medallist as part of the Women's 4 x 100m Freestyle relay in 2006, 2010, and 2014.
Finalist in Women's 4 x 100m Freestyle relay at the 2009 World Championships in Rome.
Silver and Gold medallist in the Women's 4 x 100m Freestyle relay & the Women's 4 x 100m Medley relay respectively at the 2010 European Championships in Budapest.
5th in the Women's 100m Freestyle at the 2010 Commonwealth Games in India.
Bronze medallist in the Women's 100m Freestyle at the 2011 European short course Championships in Poland.
5th in the Women's 4x100m Freestyle relay at the 2012 Olympic Games.
9th & narrowly missing out on a final place after an exciting swim-off in the Women's 50m Freestyle at the London 2012 Olympic Games.
A frustrating 4th in 50m Butterfly at the 2014 Glasgow Commonwealth Games.
Triple Masters World record holder for the 25-29 years 50m Freestyle and Butterfly, and 100m Freestyle.
Bsc (Hons) Sport & Exercise Science
Level 2 Swimming Teacher
ITEC Level 4 qualified Soft Tissue Therapist Working with
British Para Triathlon.
DBS (formally CRB) checked
Sports For Schools Athlete
Performance Athlete Mentor at Loughborough University